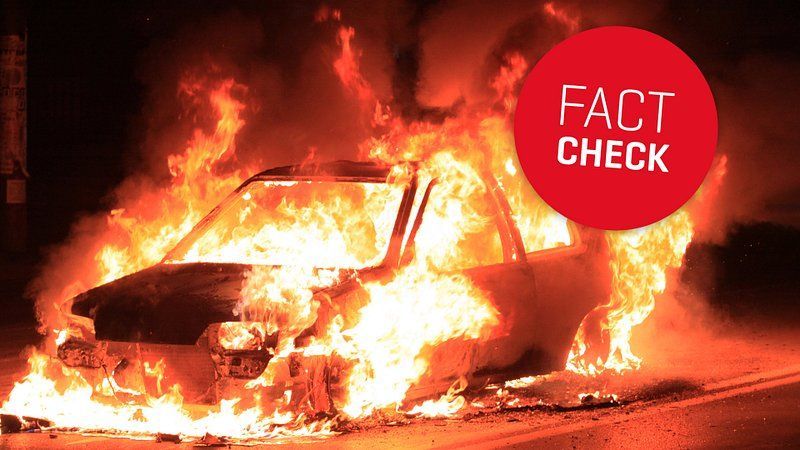 Every now and again, a news story about an electric vehicle catching fire is published. Underneath the article, you are almost certain to find at least one comment along the lines of "another electric vehicle…". But are these vehicles really more likely to catch fire than cars with internal combustion engines?
A major insurance company in the United States recently conducted a study. Electric cars, according to the study, are in fact the least likely to catch fire. 25.1 out of every 100,000 electric vehicles sold caught fire. For the same number of combustion engine cars, 1,529.9 caught fire.
However, hybrid cars are certainly the ones that catch fire the most often. 3,474.5 out of 100,000 hybrid cars sold caught fire. This is more than double the number of cars using internal combustion engines.
According to these figures, hybrid cars burn most frequently, electric cars the least, and combustion engine cars fall somewhere in the middle.
The results of the study suggest that it is clear that electric cars do not burn more frequently than cars with combustion engines.
© Grafik aus der Etüd vun AutoinsuranceEZ
What's the situation in Luxembourg?
The statistics available in Luxembourg are not as detailed as those in the United States. According to the Grand Ducal Fire and Rescue Corps (CGDIS), 317 cars caught fire or had an overheated engine in the last two and a half years. In 177 cases, it is unknown whether the vehicles were petrol-powered, electric, or hybrid. 136 of these cars had a combustion engine, compared to three electric vehicles and one hybrid vehicle that caught fire within the same time period.
However, no clear conclusions can be drawn from these figures, as there are still far more combustion engine vehicles on the road than electric or hybrid vehicles.
Are electric car fires more difficult to put out?
If an electric vehicle catches fire, it is far more difficult to put out than a petrol or diesel car. This is due to the lithium batteries in electric cars, which are their own source of fuel and can burn for hours. Lithium batteries produce a lot of energy and smoke, which can cause a chain reaction in which one battery pack ignites the next. Electric vehicles, like those with combustion engines, are typically extinguished with water. The problem with electric cars in particular is that firefighters have to get closer to the source of the fire. This means that firefighters must get directly to the battery to effectively extinguish the fire. Extinguishing a fire in an electric car is significantly riskier for firefighters since, in addition to the usual hazards of smoke, flames, and heat, high voltage is involved. In theory, firefighters are supposed to maintain a larger safety distance with electric vehicles. However, this is not always possible, as they have to be closer to the battery to extinguish the fire or to cool the overheating.
In addition to the fact that lithium batteries can burn for hours, they can also catch fire again after being extinguished. After the initial fire has been put out, the fire brigade can use cameras to monitor the car from a distance. If the vehicle starts to burn again, they can react quickly. Another option is to completely submerge the vehicle in water. The Luxembourg fire brigade uses containers to do this.
In Luxembourg, firefighters are not required to take a specific course on how to deal with electric vehicles. The subject is covered in their regular classes.